Bus and Coach Driver
What's life like for drivers?
It is not the easiest of tasks to describe a typical day as very few days are the same.
The variation is brought about because of the different types of work you do and each group of passengers is very different.  You could be transporting passengers on local, national or overseas journeys
It's a responsible job and passengers will rely on you to get them to the right place as safely as possible.  This calls for skill, flexibility, understanding, professionalism and patience.
Although each day differs, the start of each day is much the same. Whether away on tour or beginning a job from the operating centre, a check of the vehicle must be carried out in the interest of safety.
You will also be responsible for keeping the coach clean, doing basic vehicle checks before taking your vehicle out and reporting any incidents to inspectors back at the depot.
Working conditions
There are regulations for weekly maximum driving hours.
On local services you could work up to 48 hours a week on shifts, including evenings and weekends, between 6am and midnight.
As a coach driver, you could drive for up to 56 hours a week, with a maximum of 90 hours over any two weeks. If you take holiday tours, you could be away from home for several days at a time.
Good driving is not just about learning the rules of the road. Your skill and attitude as a driver are vital too, and you'll keep learning and developing these over the years.
As a professional driver, you should set an example to other road users by showing the right attitude to your driving and a good knowledge of safe, modern driving techniques.
A good driver
is responsible for what they do while driving
concentrates on what they're doing
anticipates what could happen around them
is patient with other road users
is confident about how to drive safely.
Qualifications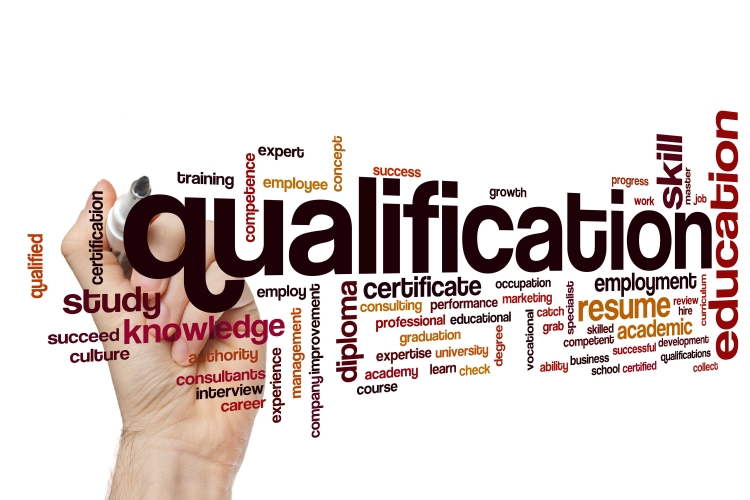 There are no formal qualifications required to become a driver. Most employers value a good general education.  Some employers may want you to have some GCSEs.
To become a bus or coach driver you will need to:
Have a full car licence
Be 18 years of age
Apply for a provisional lorry or bus licence.
Pass the 4 tests that make up Driver CPC to qualify.
Take 35 hours of periodic training every 5 years to stay qualified.
Skills and knowledge
You'll need:
excellent driving skills
customer service skills
good time management
knowledge of public safety and security
to be thorough and pay attention to detail
patience and the ability to remain calm in stressful situations
knowledge of transport methods, costs and benefits
the ability to work well with others
the ability to operate and control equipment
the ability to accept criticism and work well under pressure
to be able to carry out basic tasks on a computer or hand-held device
knowledge of traffic regulations
an understanding health and safety issues
Day for Bus or Coach Driver
First  Daily Task – Vehicle Inspection.
First, you must complete a daily walk round check .  You must insert your electronic tachograph card and ensure it displays the 'other work' symbol, so that you can carry out  a 15-minute inspection of the coach.   You must examine things like the tyres, body condition, brakes, seat belts for compliance, lights etc.. When the check is finished and all is well, the coach is now ready for a day or nights work.
On a Scheduled Service
If you are on a scheduled service for the day,  you will travel along planned routes, making scheduled stops along the way to pick up and drop off passengers.
This includes :
Taking fares and giving tickets
Checking transport passes
Giving timetable or route information
Helping passengers who are having difficulty getting on or off the vehicle
School Services
As a school bus driver, you are responsible for bringing children to and from school safely and ensuring timely pick-up and drop-of each morning and afternoon. You  may also transport children and staff to other venues within school hours which may include providing transport for excursions and sporting events.
School Bus Drivers have several duties during their workdays and the most common responsibilities include:
Collecting students from pickup points and transporting them to and from school safely.
Arriving at pick-up and drop-off points in a timely manner
Transporting students and other staff to activities during school hours
Informing school authorities of any traffic hazards and other issues delaying arrival or departure times
Adhering to an assigned schedule
Ensuring the safety of all passengers
Maintaining a high standard of cleanliness inside the bus
Day Trips
A day trip, which could be to almost anywhere and include visits to the zoo, local attractions, shopping, concerts, etc..
As with every journey, you will need to start the journey on time to do you vehicle check and in time to pick up your passengers and punctuality is very important as the itinerary will be set to include entry to attractions etc..  Your passengers will enjoy a great day out before returning home at a predetermined time and you need to make sure that all passengers are back on board for the return journey.
Once your passengers have been safely dropped off, its back to the operating centre  to clean the coach so that it is clean and ready for use the next day.
In addition, the vehicle will need to be refuelled.  You must also report any incidents to your supervisor/manager as advised too within company guidelines.
Tour Work & Coach Holidays
Tour work is very different as you could be taking groups around Northern Ireland or away to the Republic of Ireland, Scotland, England or within Europe. These trips could last for a few days or maybe up to two weeks, depending on the group's itinerary.
Longer trips will usually be 'double manned', which means you will have two drivers to do the work.  The reason for this is compliance with drivers hours regulations and also that two drivers can go a lot further than one driver can on their own .
Coach Holidays
Coach tours are described as 'a guided tour for a group of holidaymakers that follows a scheduled itinerary'. The types of coach tour packages available in today's market are vast and varied. They are an ideal way of visiting the seaside, the countryside, special interest tours or the standout attractions of Europe .
Typically, the kinds of things your passengers can look forward to on a coach tour include:
Visits to national landmarks
Accommodation on a dinner, bed and breakfast basis
Guided tours of major cities and historic villages
Extended stops for exploration at points of interest
These tours package a variety of services together to make a single "combined" trip. Commonly they combine such things as transport, accommodation and meals. They may also include the provision of a tour guide and/or leader.
Duties will include :
loading and unloading luggage
checking tickets and passes
making announcements during the journey
keep the coach clean and doing basic vehicle checks
recording driving hours and report any incidents
keeping passengers up to date with travel information and dealing with border control authorities
making sure that all passengers are back on board for the return journey, and after any scheduled stops
Many tours will include ferry crossings . Once on board the ferry, have dinner and then wait for the boat to arrive at the foreign port and the tour to begin.  Teamwork for long distances between drivers is important and the drive to the  destination can be a long one, so a rest  before the trip is important. Drivers will share the driving and in narrow streets or tight spaces , may have to get out and marshal the other driver to safeguard the passengers and the vehicle.
Once at the destination, a suitable place is found to safely park and offload the coach. The coach is then unloaded and passengers identify their luggage and book into their rooms. Finally , a quick clean of the inside of the coach and then rest in preparation for the next day of the tour as detailed in the group's itinerary
Some Examples Tour Trips:-
Coach Holiday Tour
With the massive range of coach holidays available, your groups can visit the places they have always wanted to visit with expert guidance and unlock the secrets of each destination. They can uncover the ancient stories and traditions, enjoy local history and culture and can also explore dramatic mountain ranges, enjoy historic cities and discover beautiful landscapes and stunning architecture. And along the way can stop for tea and pastries and share a glass or two of traditional whisky.
There is so much to explore and no better way to explore than on an escorted tour and all these experiences are shared and enjoyed by the drivers who get to visit new places and meet new people.
Every tour is almost like a holiday for drivers and there is a great sense of pride and satisfaction in getting people to where they want to go safely with the added bonus of a great holiday and lovely memories.
Ski Trips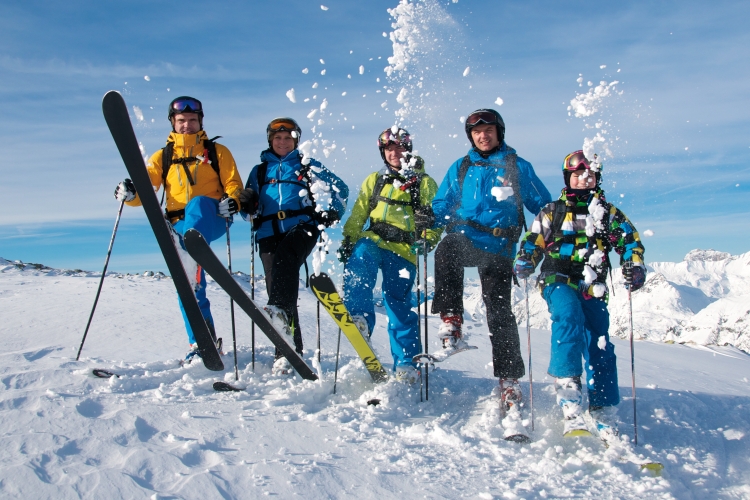 On a ski trip, most days follow the itinerary which includes the ski slopes and some sightseeing also. For the slopes, the passengers will have their skis in the luggage hold, so they come to the coach with most of their ski gear already on. Ski boots are the exception as these can only be put on at the slopes, as a coach full of snow is no fun, particularly for the carpets.  Once at the slopes, the skiers disappear and drivers are left to await their return in the late afternoon.
This is an opportunity to give the coach a proper clean and sometimes we will have free lift passes to go to the top of the mountain and a meal voucher.  The ski lift to the top can be one of the highlights of the trip. Some of the views are stunning and these are the times drivers appreciate the job even more.
Sports Tournaments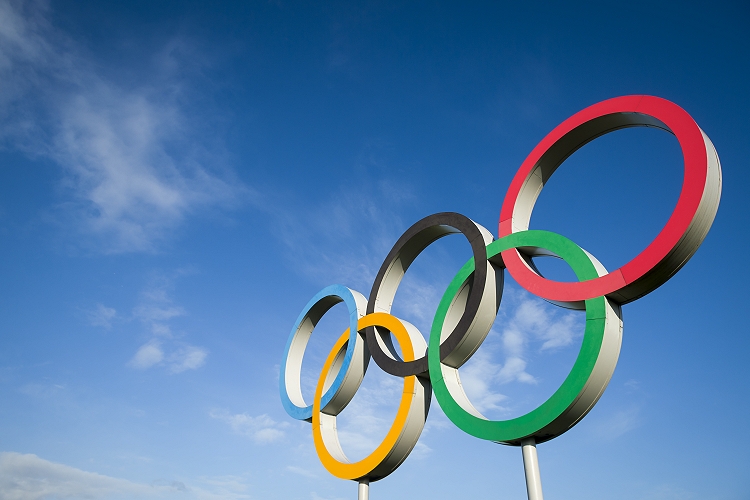 Sports tournaments , events and specialised training camps for particular sports are also popular.  They are also enjoyable for drivers as there is usually more involvement with the group because of the sporting activity. If there is a game to be watched, then drivers normally go along and support the passengers.  Win or lose, it's great experience for the players and memories are made.       The tour will also include some sightseeing and it is a bonus to be able to visit great places and cities with your groups and even on a non driving day when you can explore on your own.
Career path and progression
With experience, you could become an inspector, depot manager , transport manager , tour manger and coach tour operator or driver training instructor.
There is also the opportunity to set up your own business. For this you'll need the Transport Manager CPC in Passenger Transport.
You could also work in community transport, where you would be driving the elderly ,  those in rural areas or those who have difficulty accessing services due to lack of mainstream transport.